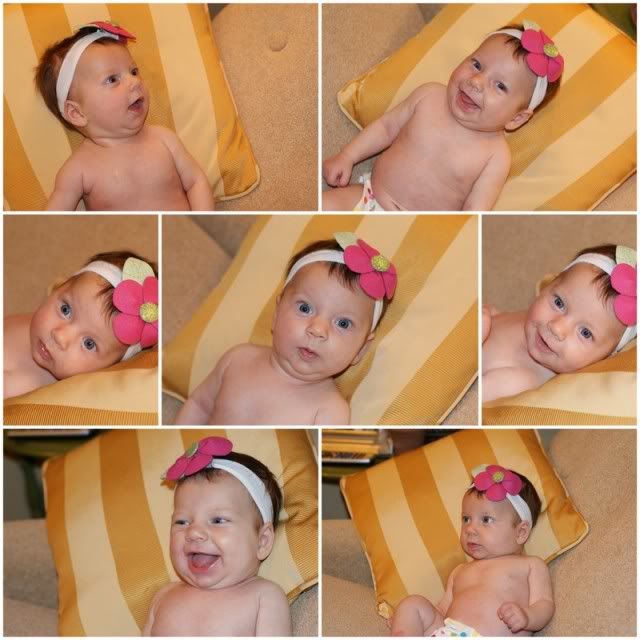 Our sweet little bug is 3 months old! She's a dream this one! Perfect in every way!Sleeps 8-10 hours each night, is all smiles in the mornings and can captivate an audience (her sisters) with her coo's and giggles!
She's still sportin' all her chicken hair and is growing lean and tall. She's throwing us all for a loop! We're used to rolly pollie babes! We adore her skinny froggy legs and clevage-less chest! She's defiantly one of a kind!!!
Check out the comparison of all three girls at three months old!!! Trust me... if they made training bra's for babies I would have had to buy them! But not this go around!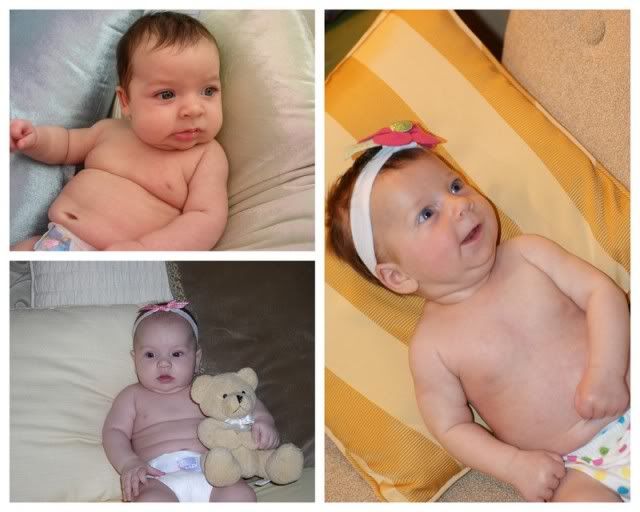 Blue's on top, Crickets with the Bear.